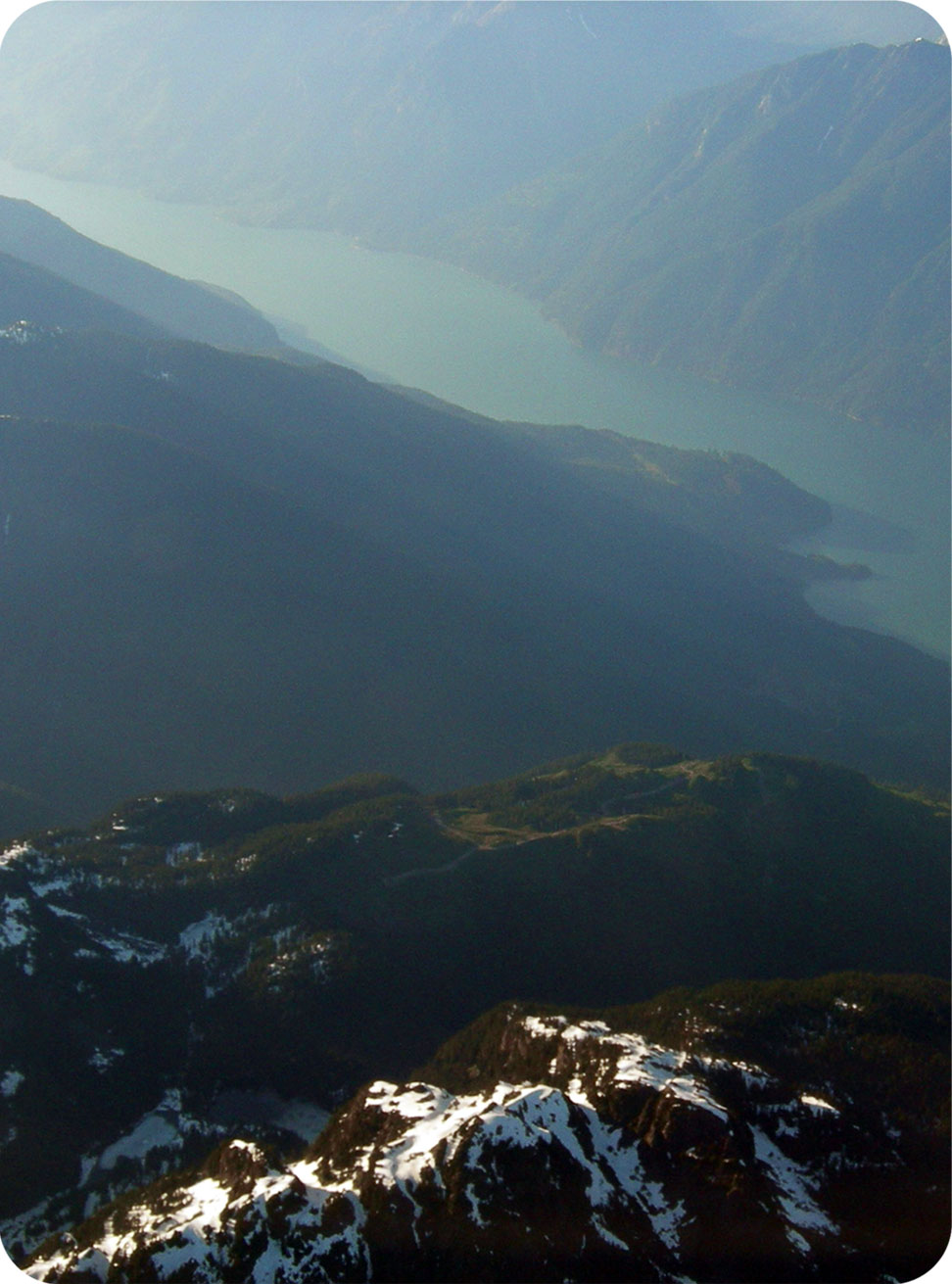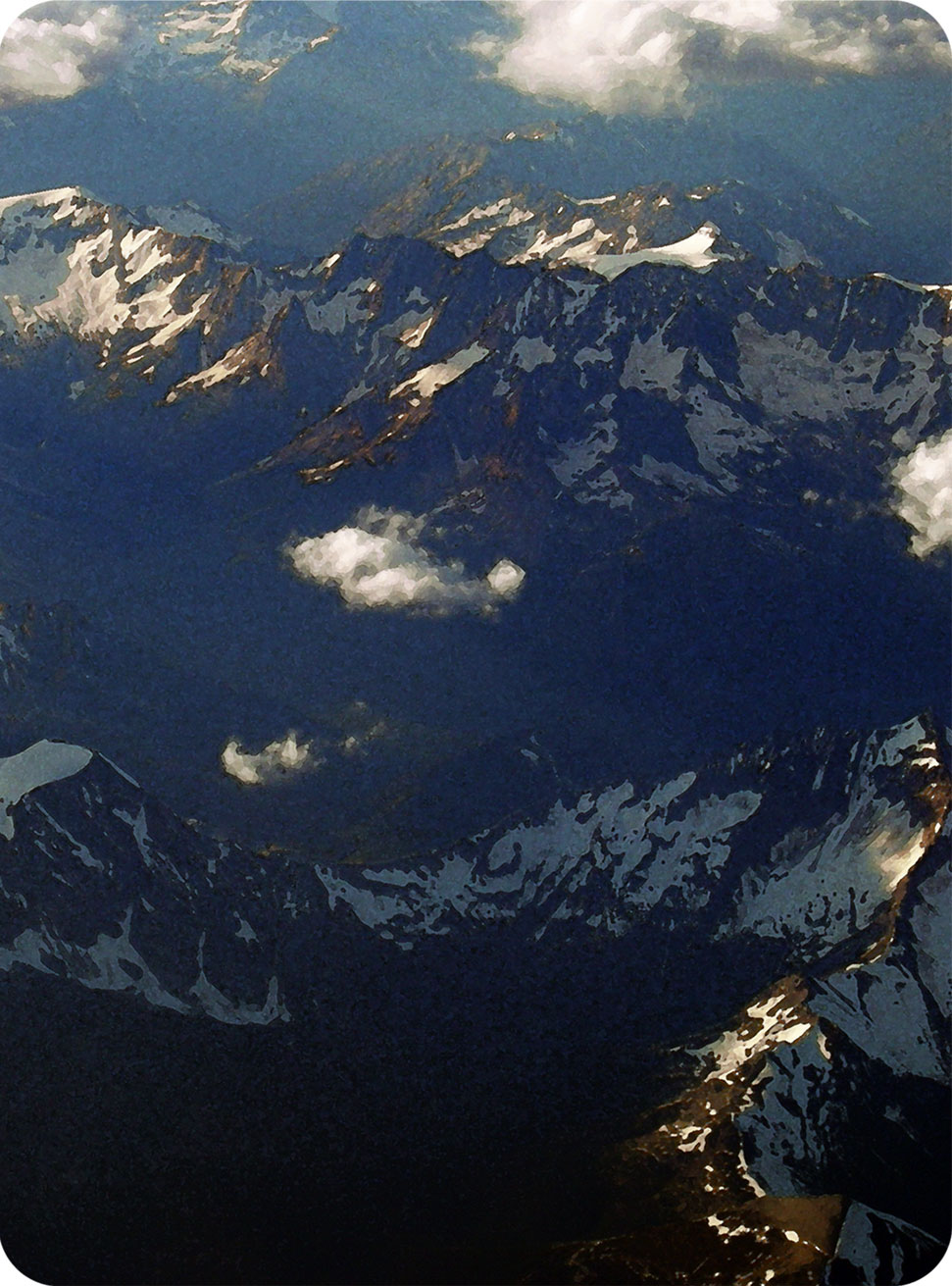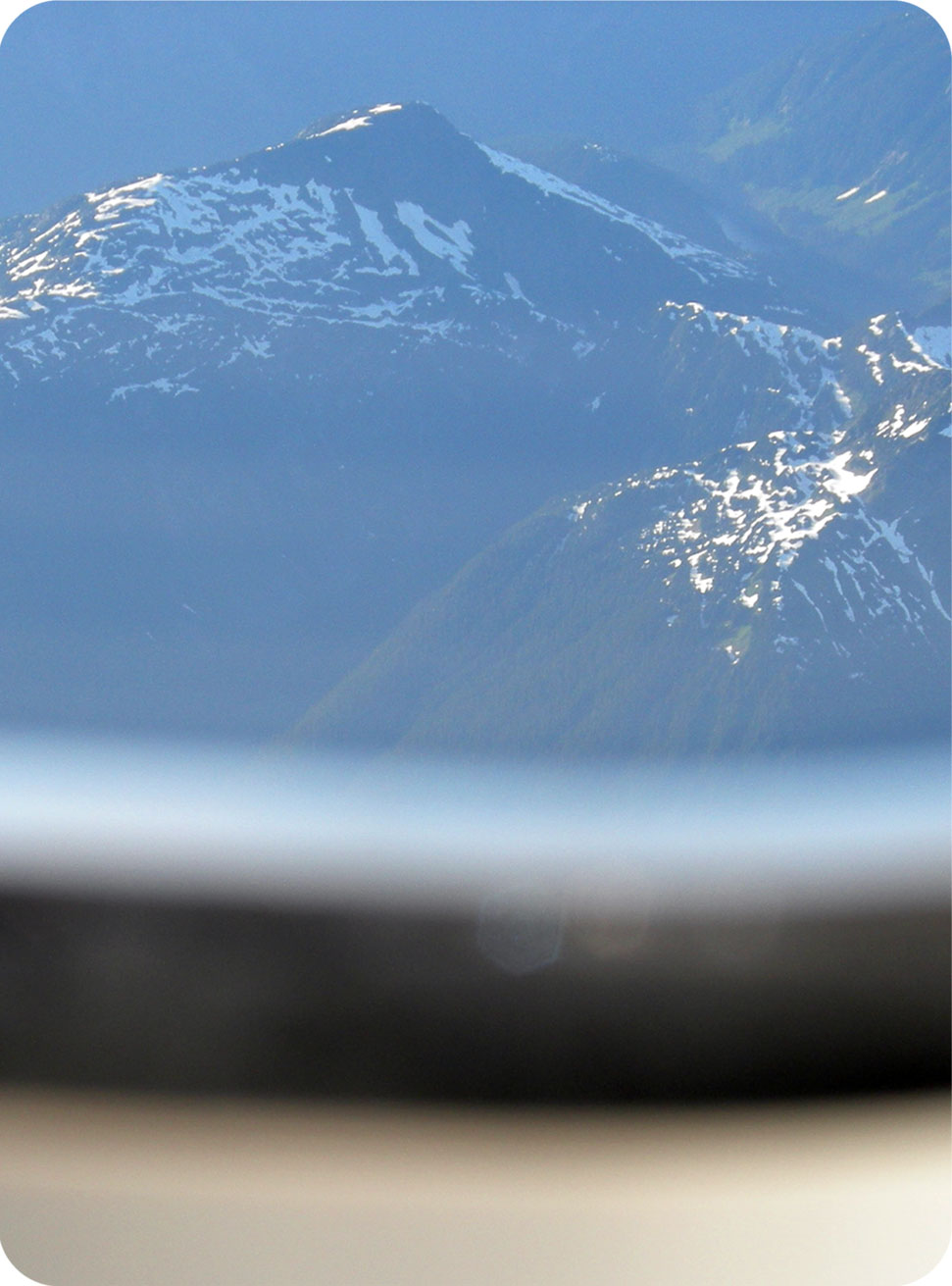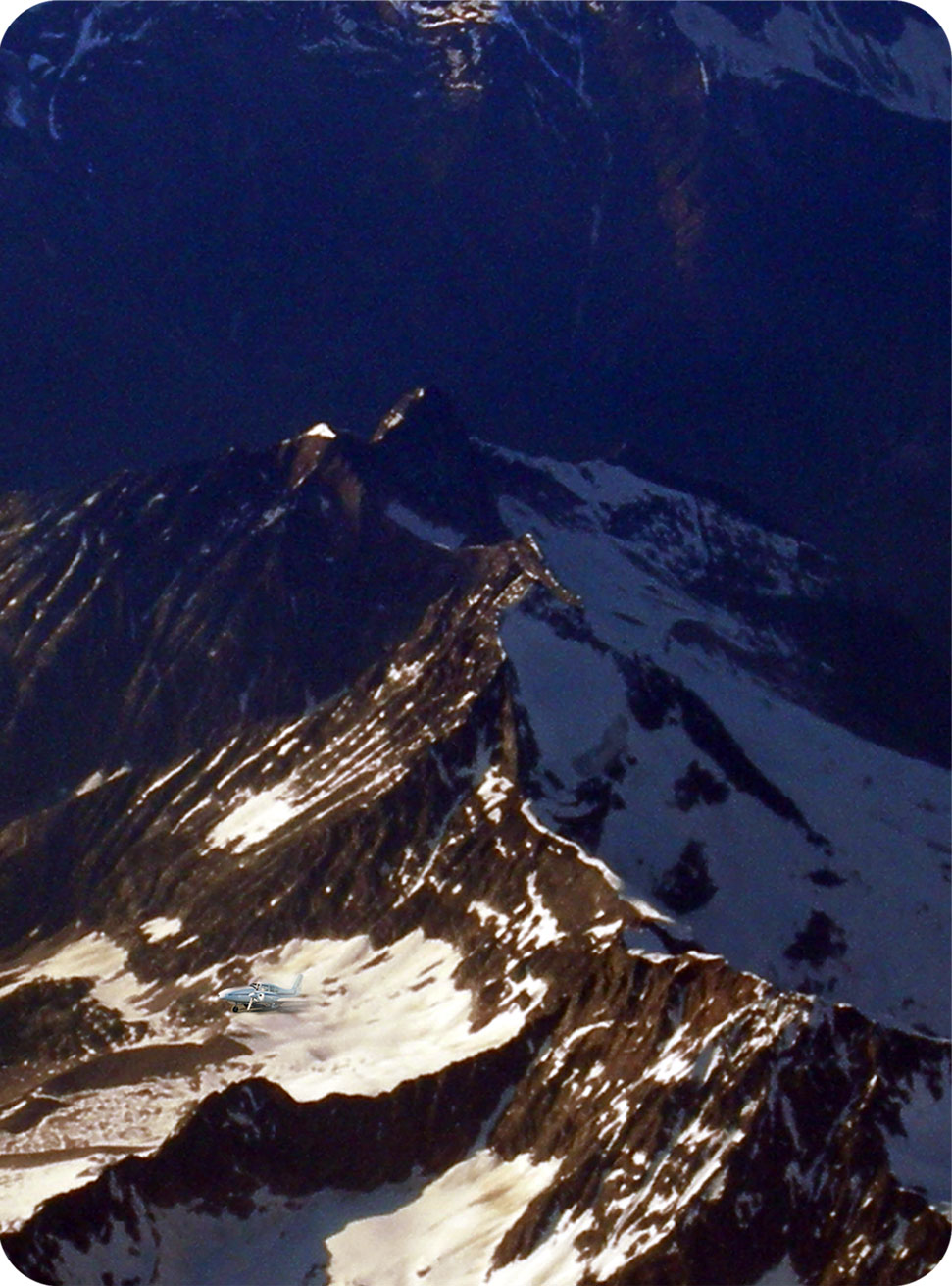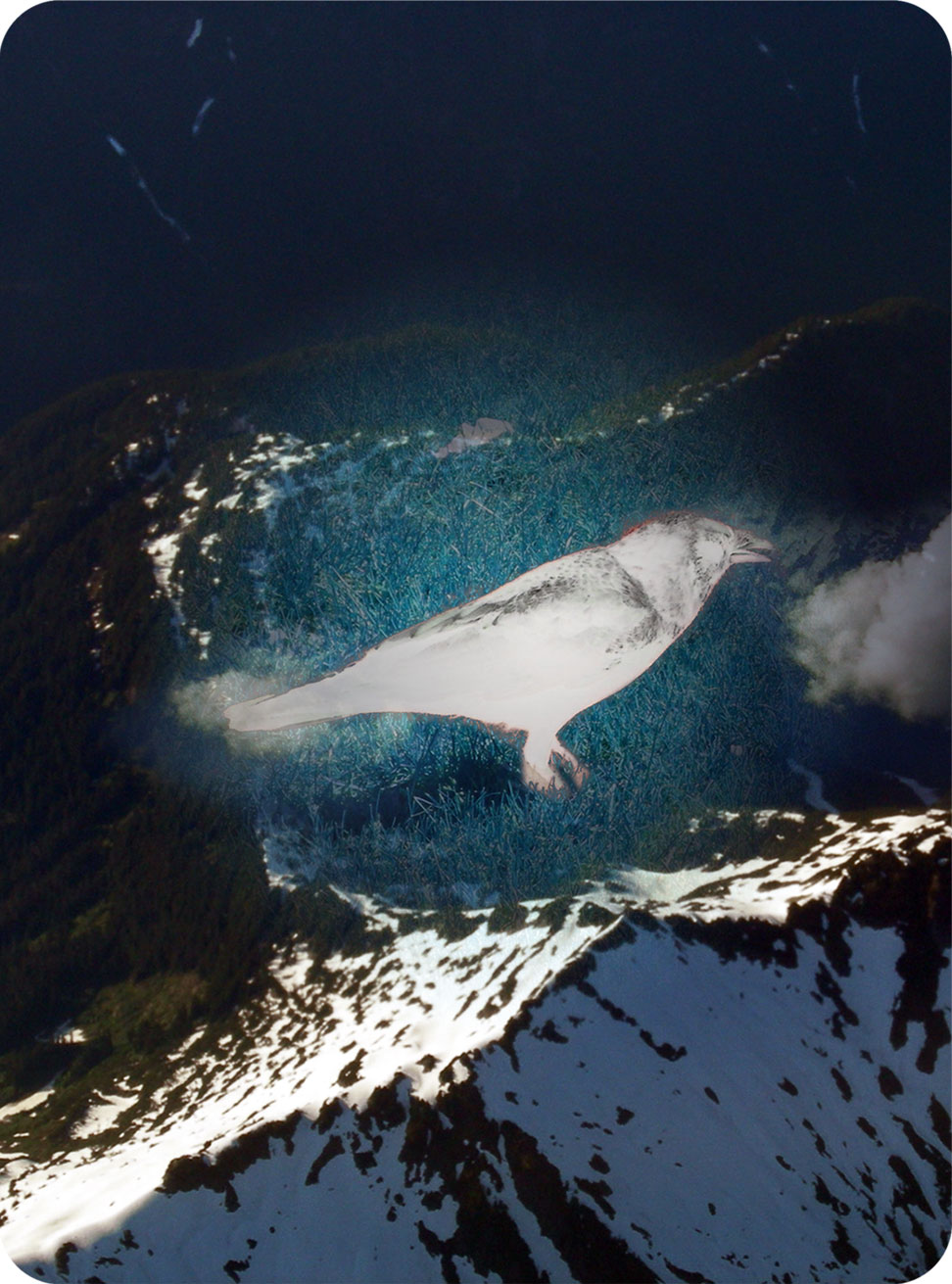 Photographs taken from an airplane. Hallucinations added in.
A contemplation of the tourist meme "Supernatural BC"
This work began by thinking about the notion of "Supernatural BC"  and the space between the use of this term for tourism purposes, versus the "real" sense of awe one encounters looking at/living admist the mountains in BC, and also to consider the belief in creatures such as Sasquatch, or the Ogopogo monster.
The images presented  are  shot from an airplane window, flying over the rockies.    They favour a low-res aesthetic. Gazing out of an airplane window has an element of the surreal attached to it, whereby anyone with a touch of an imagination can see things in the clouds.  The images have been somewhat modified, lightly sprinkled with fictional elements to represent the space of the imaginary.
In the original installation there was also a text panel with a paragraph from a found story from the web about a Sasquatch sighting in BC — counterpointed by a short fictional text told by a woman remembering someone (a lover perhaps) which she thinks about as she is flying over the BC mountains.   The piece is a  fragmented or loose narrative occurring under the umbrella of notions such as travel, myth and awe.    There was also  an online component to the project (no longer live) which invited viewers to contribute stories about their experience  living in, or near, or visiting the mountains of 'Supernatural BC'.
C-prints mounted on foam core. 60″ x 12″