April 2022
Heya. You've likely found this page through the Derek Sivers link.
Still have not updated this page or this site in eons.
[ As I said in June of 2021: Why not? Some super fun stuff, some really crappy stuff, some in-between stuff. I'm more or less staying off the socials and hoping to be as creative and productive as possible, while still treading water, and wanting to be bored and do nothing and claim my introversion as a strength not a weakness. ]
"I'm not in this world to live up to your expectations, neither are you here to live up to mine." Peter Tosh
Art Projects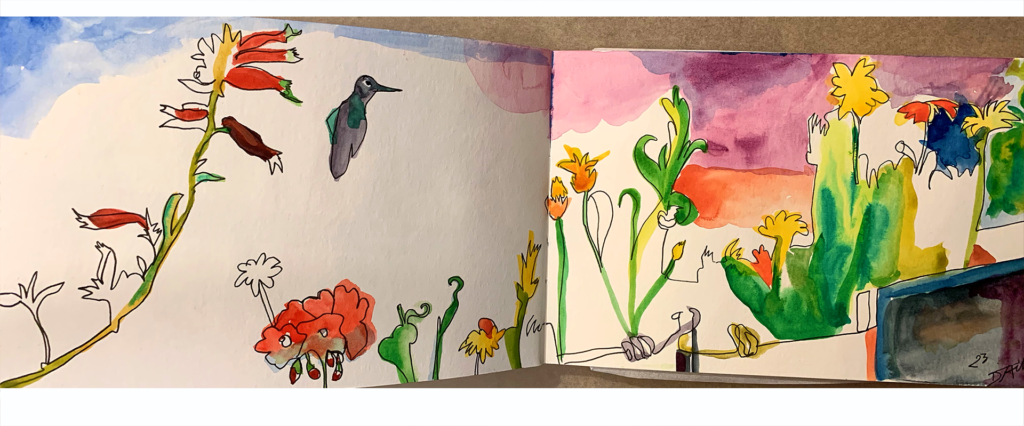 Drawing
Drawing has continued to be a more or less daily habit, and now a deeply integrated part of my practice. I wrote a blog post about the pleasure of drawing and plan to write more. I post my #caturdayart drawings on twitter (@deanneachong) and generally post my other drawings as stories on IG (@piquette)
Watercolours
In 2021 I was super fortunate to get funding from the Canada Council and the BC Arts Council to research and create a series of works that use traditional media as a departure point. Watercolours.
Fitness
After recovering from knee injury (more or less) got back into swimming again. Then that (ongoing !) pandemic … the safe / not safe / safe / pool closed (!) … Kits pool will be closed (!!!)…. So, right now (april 2022) doing a modified C25K. (Couch potato to 5K) It's free, it's easy, there's a fantastic park nearby, and bonus, it's outside. fresh air. no screens. joy.
Reading
Lots of mystery novels. My first love. This never changes.
Highlights — so far — of more 'serious' fiction / lit:
None. I haven't had the energy to read anything "serious" other than a few long form articles.
Other
Working with CInevolution Media Arts Society on a legacy style approach to their website. Thinking a lot about accessibility. Other exciting projects in the works.
Disappointed in social media, virtue-signalling and all those damn bots! Meh.
Last update: April 22, 2022 April 17th, 2019 June 22, 2021
NOW – Inspired by Derek Sivers
THEN – The miniature archivist in me needs a THEN.