A few years ago I made a decision to draw more. I work in digital and the majority of my artwork has either been digital as the end product, or media based and so heavily reliant on the box to produce. I felt I was losing my capacity for drawing. Like my hand and brain could no longer communicate. It was a rusty connection.
Fast forward to last year sometime when I took up #the100dayproject Instagram challenge and started to draw my hand holding my iPhone every morning before turning the phone on and surrendering to its charms.
Now this habit is fully engrained and pretty much every day since then I draw first thing in the morning. Not always my phone. Sometimes my feet:)
I started that project on more or less of a lark, without any clear sense of the outcome. The unexpected side effect was that drawing became a priority.
I have also started doing more "serious" drawings as part of my official studio practice. It's hard to express how liberating this has been and what a game changer for how I view my practice.
Sketchbooks: Domestic Pleasures
Recently I've been doing this process drawing thing in my Insta stories. Sort of the ABC 's in the evolution of a sketch. So, like a line drawing, then (gasp) filling the lines in with colour and allowing the pen to re-appear if need be and change the view.
Most of these drawings are of household objects. They are easily at hand. An aloe vera plant, a glass of wine, a phone, a cup of coffee. Their intention is intrinsic, and not necessarily meant to be the cats meow. Although the phone drawings have become a series – see above Untitled Icons.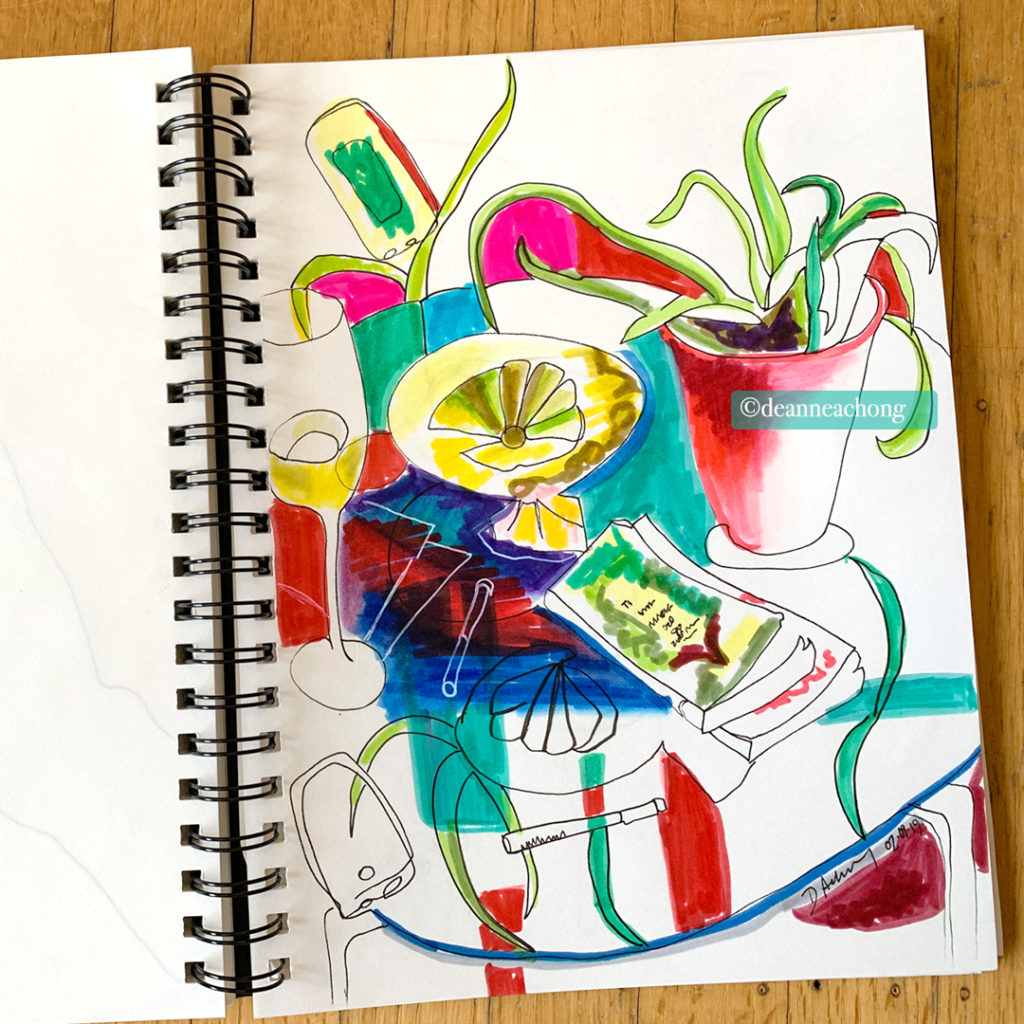 Sketchbooks function as diaries, as note taking, as vehicles for ideas, and as pleasure. When I'm drawing ordinary objects (real or imagined) with my markers there is a kind of easy pleasant space that my brain and hand enter into. It's almost decadent – like being 8 again – where u don't have to obey any of the art school "rules. "
This morning I realized I had no blank pages left in my sketchbook.
It's one of those where the drawing / writing on the reverse side shows through, so I don't normally use both sides. But today I was forced to as I am plumb out of paper.
That's when I realized it's somewhat liberating to draw on a page where the stuff is showing through. Goodbye any attempt at perfectionism. Hello blind contour.
Embracing the sketchiness of a #sketchbook.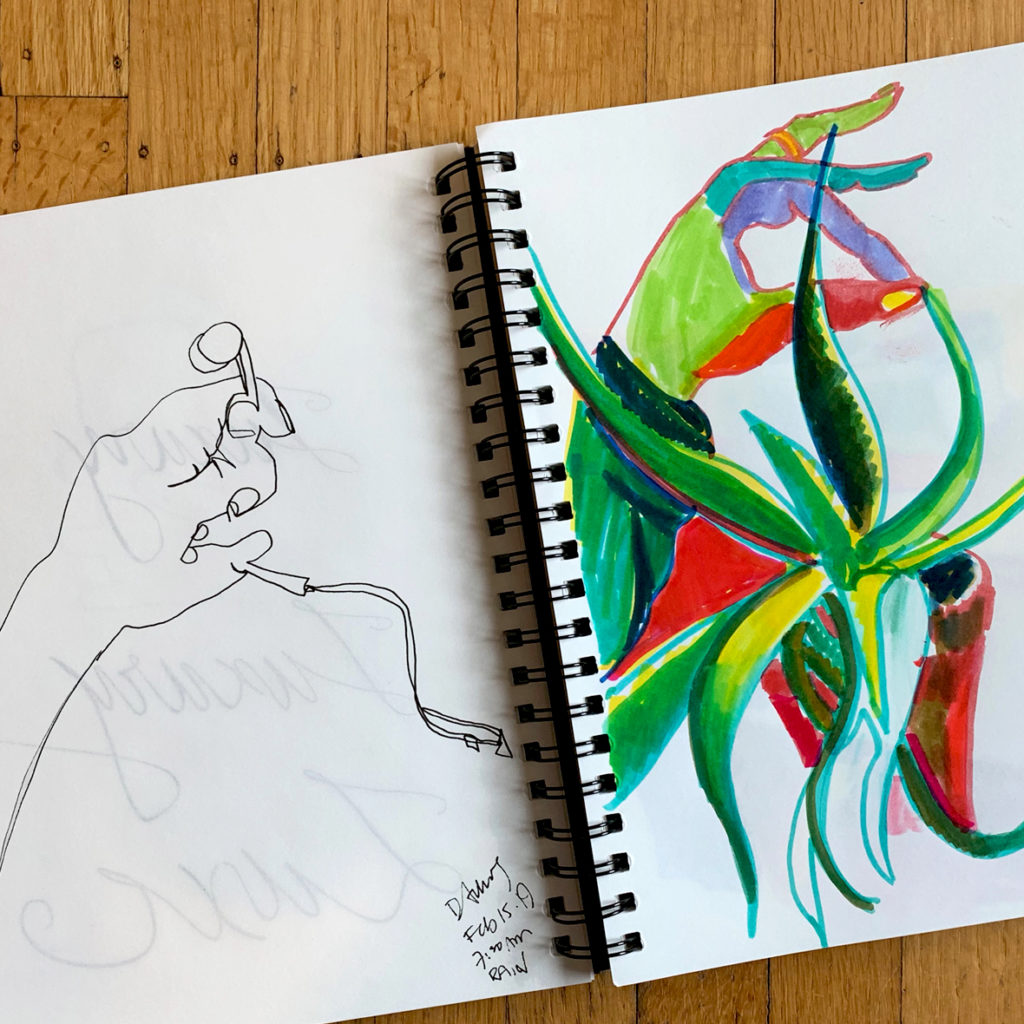 #draweveryday #dailypractice #contourdrawing #femaleartist studiopractice #canadianartist #drawing #meditativedrawing #bcartist #slowartday #f*ckit
Feminist Side Note #fsn Drawing also liberates me from the dualities of hi/low art, of official vs unofficial, international vs domestic, serious vs play, all of the versus, all of the curses. That could Part II.