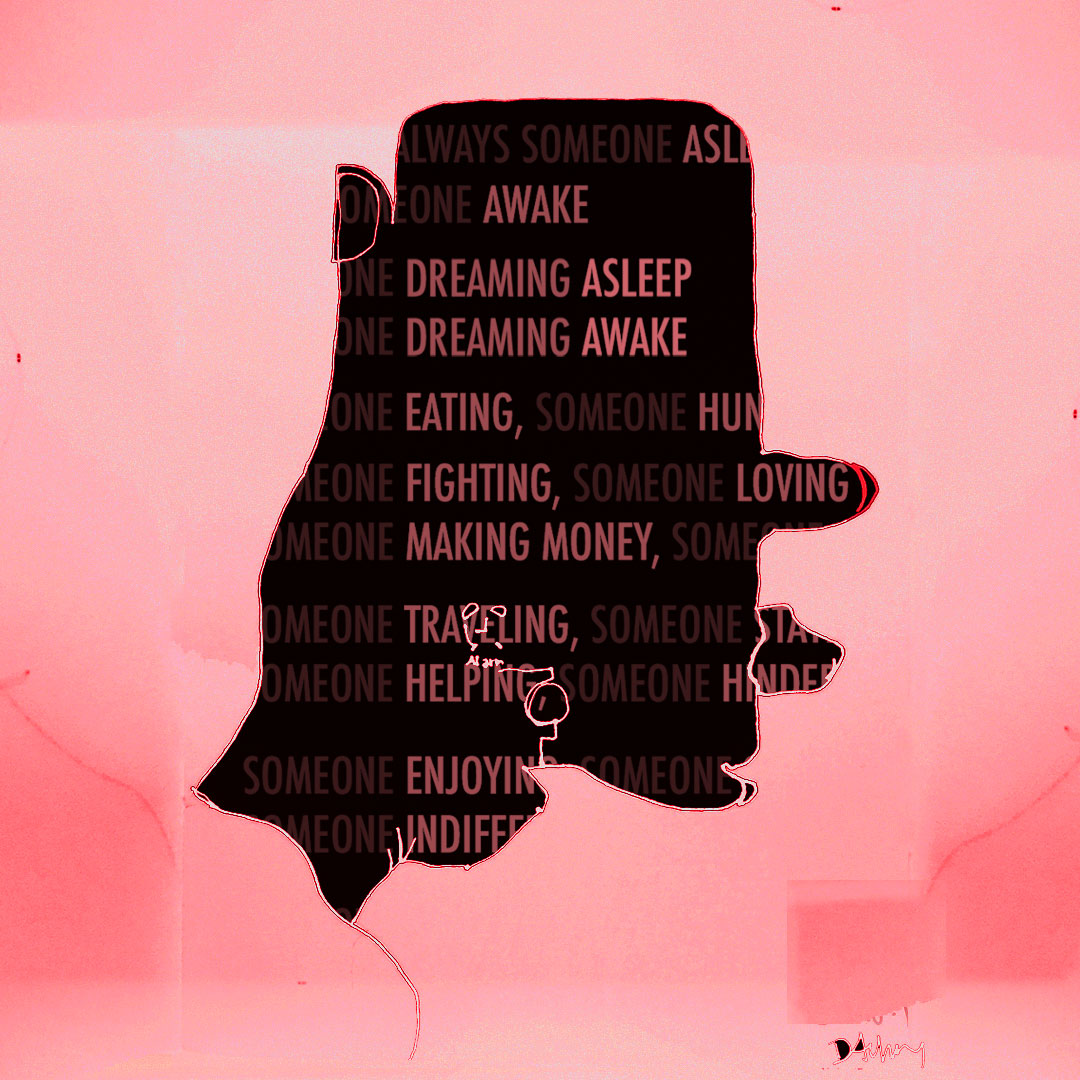 THERE IS ALWAYS SOMEONE ASLEEP AND SOMEONE AWAKE
…
THE NETWORK IS ETERNAL
On January 17th, 2019 Art will be 1,000,056 years old. To celebrate this birthday I will be participating, along with several artists and orgs, in the global event – see ArtsBirthday.Net for full schedule.
Using the classic Robert Filliou / Georges Brecht poster text as a point of departure, I will create live stories and posts on Instagram (@piquette). Viewers are welcome to DM me during the process and have their images / texts integrated into the unfolding story*.
This will happen in three cycles:
JANUARY 17th, 2019, VANCOUVER
8:22am AWAKE until 8:58am PST HUNGRY
11:22am to 2:22pm PST EATING LOVING
8:22pm until ASLEEP DREAMING
#artsbirthday2019 #artsbirthday #someoneasleep #someoneawake
* If you want to participate, you can follow me on instagram — @piquette and send me images or text loosely related to the Filliou / Brecht text. You can also contact me via twitter — @deanneachong (although that won't be as closely monitored).
THERE IS ALWAYS SOMEONE ASLEEP AND SOMEONE AWAKE
SOMEONE DREAMING ASLEEP SOMEONE DREAMING AWAKE
SOMEONE EATING SOMEONE HUNGRY
SOMEONE FIGHTING SOMEONE LOVING
SOMEONE MAKING MONEY SOMEONE BROKE
SOMEONE TRAVELLING SOMEONE STAYING PUT
SOMEONE HELPING SOMEONE HINDERING
SOMEONE ENJOYING SOMEONE SUFFERING
SOMEONE INDIFFERENT
SOMEONE STARTING SOMEONE STOPPING
THE NETWORK IS ETERNAL
Robert Filliou + Georges Brecht, 1967
(p.s. hey I'm not an historian — if I've got the date wrong, let me know, merci)